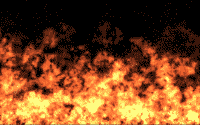 Welcome to Our site.

Firehouse Tattoos has been in business since 2003.

Originally opening its doors in Justice, IL.

We have 2 locations which are independently owned and operated.

The Blue Island, IL. location is right next to McDonalds on the 2nd floor, just 300 feet outside of Chicago, IL.

You can use the mapquest at bottom of page for directions.

Our artists are skilled in every type of tattooing, feel free to visit the Tattoo Artist icon to view some pictures of their work.

Appointments are not always needed as Our artists will try to take care of all walk-ins if possible.

Please stop in for a free consultation.

Let us design your next work of art!

Gift Certificates Available

Now using SQUARE

Accepting

AM EX - VISA - DISCOVER - MC